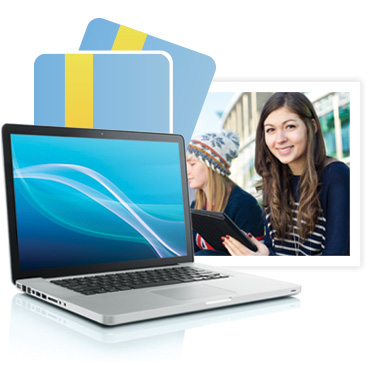 Visa® prepaid cards let teens enjoy a piece of financial freedom while giving parents total peace of mind
Teach teens to spend wisely with a tool that won't hurt their credit or yours.
Teach Teens to Spend Wisely

With your help, teens learn about smart spending. By making spending choices over time, teens see the financial impact of each decision.  With our Visa prepaid card you can teach teens to spend wisely while they learn to "use plastic" without the risk.
Convenience

You can reload funds 24/7 from your own prepaid card, credit card or bank account, and the card can be used at millions of locations worldwide, allowing your teen to make purchases whenever they need.
Affordability

Low fees….high value.  We believe in providing a cost-effective way to teach teens about money management that won't break the bank for you.
Safer than Cash

Security features are built into every prepaid card account so if your teen card is lost or stolen, your money is protected.