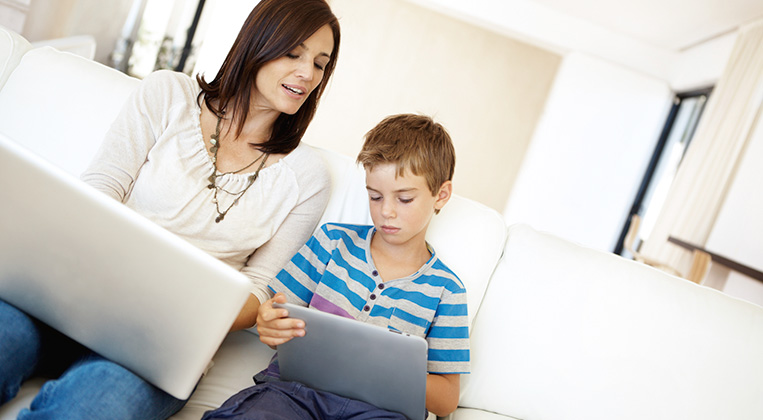 Help your child take the first step in managing money
Children can watch their savings grow using the technology-based world they love. The first step in learning how to manage money is to have a bank account.  To help parents take control of the learning process, we've partnered with leading banks and financial-service companies to offer a solution that easily and securely connects your child's bank accounts into your DoughMain dashboard.  Don't have savings accounts for your children yet?  Don't worry.  You can open a savings account with one of our national partner banks.
Connect Bank Accounts

Once connected, you and your child can view bank account balances on your DoughMain dashboard without the worry of your child logging into a bank's website.  Our view-only environment eliminates any chance for your child to accidently move money.
Convenient Balance Tracking

With DoughMain's Bank Link, parents can quickly see all connected bank account balances for their family members within their DoughMain dashboards.  Kids and teens can see their individual accounts without needing full online banking access.
Safe & Secure

Your family's security is DoughMain's highest priority. That's why we chose a technology platform that connects with more than 20,000 banks and financial institutions using the most sophisticated financial-encryption technology available.  You're safe at DoughMain.
Promote Financial Responsibility

Bank accounts connected to DoughMain allow parents and children to take control of their savings and spending with real-life financial experiences, and see their financial snapshot in a safe environment.